Dissection Livestream with Todd Garcia
A Regional and Layered Journey Through the Human Body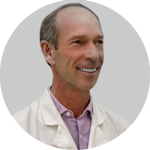 Speaker: Todd Garcia
Translator: Martyna Kumorek
Date: June 19, 20, and 21, 2020
Venue: Online lectures
Cena: 250 PLN for individual sessions or a 15% discounted price of 1500 PLN for all 6 sessions, each module is 2 hours.
Contact: +48 602 181 861, adres e-mail: dominika@zoga-movement.com
---
All sessions are 2 hours, session times are MST – USA, 9:00 a.m. – 11:00 a.m. and 12:00 noon – 2:00 p.m. check your time zone. No recoding, downloading, reproducing or screen shots of any kind of this event. Dissection modules will not be available in replay mode. It is also prohibited to view dissection modules with several people.Please note this program is for the intellectually mature and involves unfixed humen cadaver images. In order to join this course, a signed participant agreement is required. (You will find this agreement to sign and return to us in the email you receive with important registration details upon signing up).
Live stream dissection series with Todd Garcia on June 19, 20, and 21, 2020. A series of dissections that will reveal the beauty and function of human anatomy. In this 6 session dissection series Todd will dissect tissue's in their pure form, no embalming chemicals, completely natural and accurate. During this 6 session dissection one session will lead to the next creating an understanding and appreciation of the body as a whole.
Daily Schedule:
| | | | |
| --- | --- | --- | --- |
| | FRIDAY | SATURDAY | SUNDAY |
| Training hours (polish local time) | 19/06/2020 | 20/06/2020 | 21/06/2020 |
| 17:00-19:00 | MODULE I | MODULE III | MODULE V |
| 19:00-20:00 | BREAK | BREAK | BREAK |
| 20:00-22:00 | MODULE II | MODULE IV | MODULE VI |
Friday, June 19, 2020
Each module is 2 hours,
Module I, MST – USA, 9:00 a.m. – 11.00 a.m.
Welcome introduction by Todd Garcia, laboratory etiquette, general overview of the 6 session series. Dissection of epidermis, dermis, hypodermis, movement demonstration of upper and lower extremities, dissection of cutaneous nerves, superficial blood vessels, superficial surface of fascia profunda from supine view.
Module II, MST – USA, 12:00 noon – 2:00 p.m.
Fascial dissection of anterior neck, dissection of sternocleidomastoid, upper trapezius, scalenes, brachial plexus, hyoids, deltoids, pectoralis major and minor, biceps, flexors and extensors of wrist and hand, median and ulnar nerves. Movement demonstrations of neck to shoulder, shoulder to forearm and forearm to wrist and hand.
Saturday, June 20, 2020
Each module is 2 hours,
Module III, MST – USA, 9:00 a.m. – 11.00 a.m.
Dissection of middle and lower trapezius, latissimus dorsi. Movement demonstrations of scapula to thorax. Dissection of rhomboids, levator scapulae, erector spinae group, rotator cuff, external, internal abdominal obliques, transversus abdominus, transversus thoracis, and their fascia.
Module IV, MST – USA, 12:00 noon – 2:00 p.m.
Superficial dissection of gluteus maximus. Movement demonstration of hip relating to fascia lata. Dissection of fascia lata, crural fascia, muscles of the lower extremity and their fascial envelopes. Dissection of lateral rotators of hip, and sciatic nerve. Movement demonstrations of hip to knee, knee to ankle and ankle to foot. Open hip and knee joints, labrum of hip and anterior cruciate ligament, meniscus of knee in situ.
Sunday, June 21, 2020
Each module is 2 hours,
Module V, MST – USA, 9:00 a.m. – 11.00 a.m.
Dissection into the peritoneal cavity, overview of digestive system and attachments to body wall, evisceration of peritoneal organs, dissection of psoas, iliacus, quadratus lumborum, respiratory and pelvic diaphragms.
Module VI, MST – USA, 12:00 noon – 2:00 p.m.
Removal of the ribs from supine, overview of mediastinal tissue and space, lungs, pericardial sac and phrenic nerves in situ. Evisceration of heart and lungs, open chambers of the heart. Removal of skull cap, overview of dura mater, arachnoid mater, removal of brain, cerebellum. Overview of cranial nerves.
Event closing and gratitude.
Technical requirements
Good quality internet connection, speakers and microphone.
Download the latest version of Zoom software (https://zoom.us/download) and the latest update.
Make sure you have a calm and favorable place to watch.